The Steel Commander Deck Box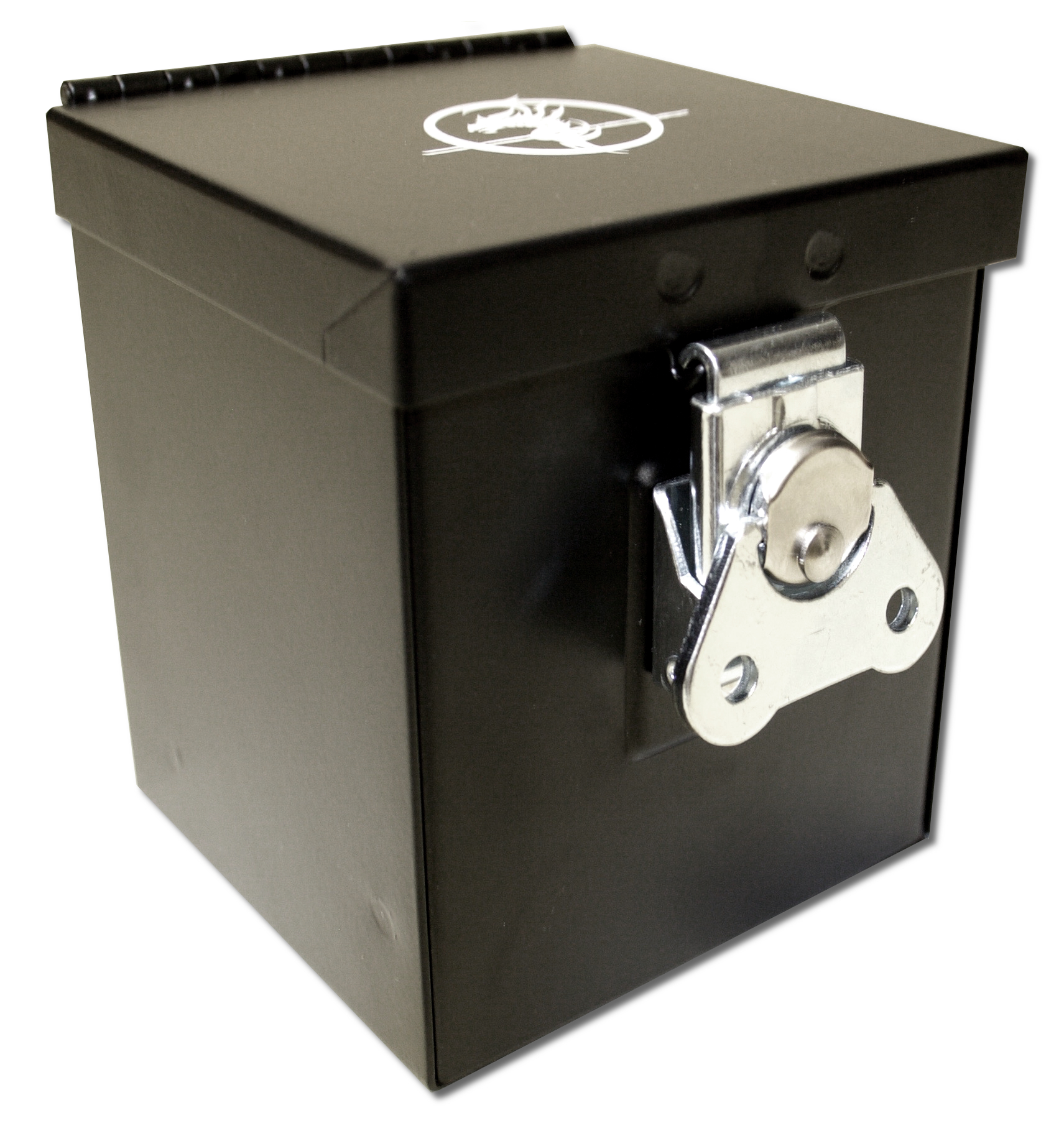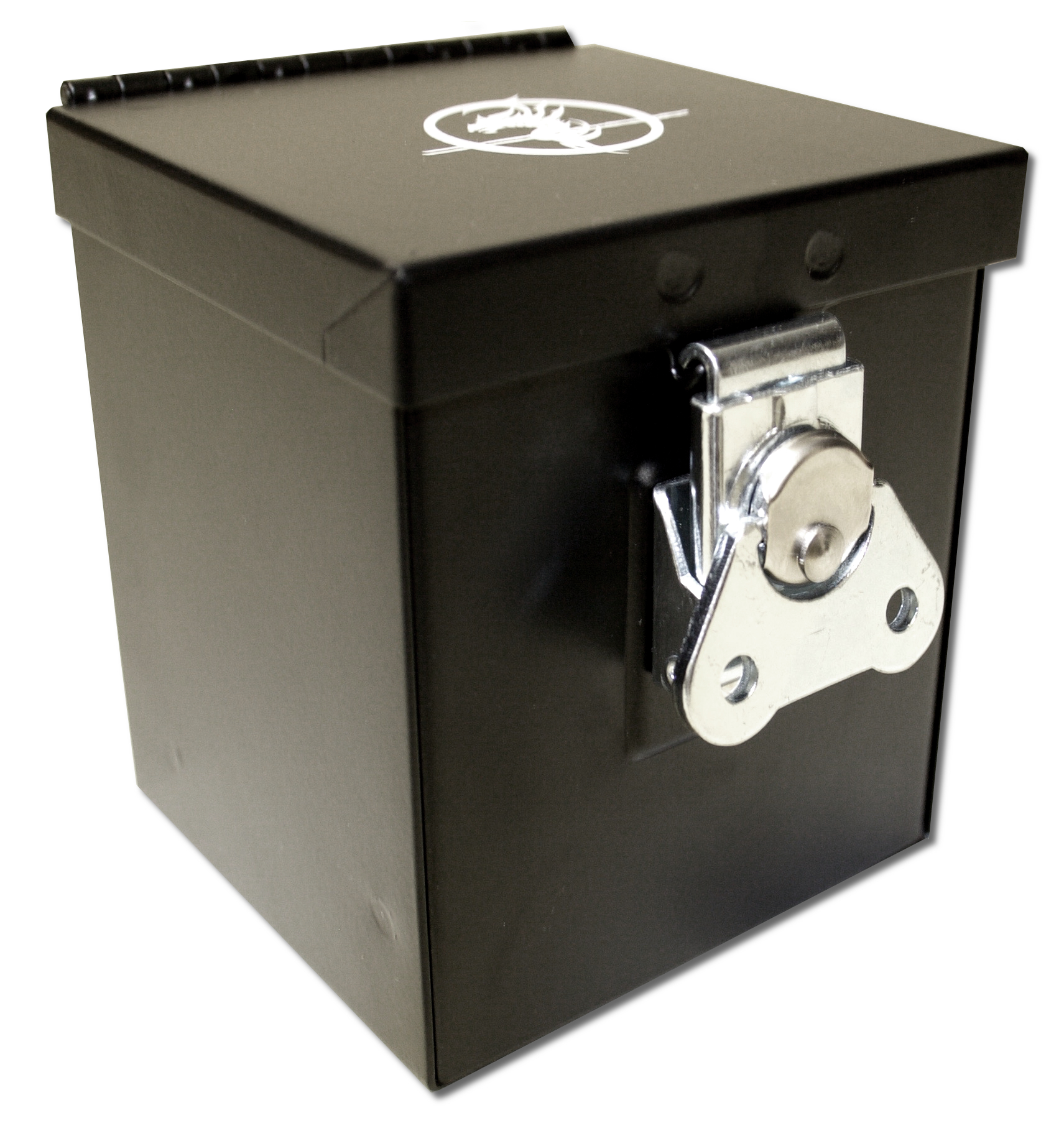 sold out
The Steel Commander Deck Box
- Shipping: 1 box $5.99, 2 to 3 $10 and 4 or more $12.
Capacity for Magic the Gathering Cards:
110 Double sleeved Cards*
Interior dimensions: 3.625" tall x 3"wide x 3" deep.
*Tested using KMC Hyper Mat sleeves with perfect size inners.
Our brand new Steel Commander deck box was developed due to feedback from the Tolarian Community College's review of our original Steel Deck Box. This deck box is designed specifically for Commander players who double sleeve their cards. If you play commander and double sleeved your cards, then this is your deck box!
The Steel Commander will fit 110 double sleeved cards comfortably. We tested the fit using KMC Hyper Mat outer sleeves and their respective perfect fit inner sleeves.
Construction of the Steel Commander is identical to our original Steel Deck Box. Likewise it is handmade and utilizes the same powder coated. 19 gage Galvanealed steel construction, metal piano hinge lid and ATA style latch (now with recessed rivets**) keep your cards securely within its protection.
** Note - Newly designed into this deck box is a recessed pocket to mount the latch. This pocket ensures there are no rivets protruding into the interior space of the deck box, leaving a clear flat surface for your cards to rest.
Still unsure of the quality and durability of our Steel Commander Deck Box? Don't take our word for it. See what the Professor at the Tolarian Community College thinks of it!